TCS Performance has been developing and manufacturing performance products for 20 years & we have 36 years experience in the Transmission industry. Since 1978, our motto has always been Quality! Quality! Quality! You may also recognize our name as The Converter Shop from our original manufacturing facility in Chino, California.
TCS Performance (The Converter Shop) has grown over the years and is now manufacturing both OEM and high performance products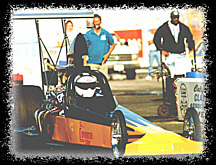 out of Lake Havasu City, Arizona, where we continue our operations with the same motto for quality and excellent service.
When you call to talk to a TCS Customer Service Representative they will help you choose the right products for your exact application. Please keep in mind we are featuring only a few of our performance products here. So if you don't see what you're looking for, please call and talk to one of our experienced technical representives, and always remember TCS Performance Proudly BUILDS EVERYTHING IN-HOUSE right here in The United States of America...
Superior products and tech support is always a priority at TCS…..
Your Success Is Our Success!
[Back to Catalog]
For Tech Support or Questions Call:
928-453-4020

[Home] [Performance Products] [Internal Parts]
[Performance Converters] [New Products] [TCS Racing]
[About] [Contact Us]
[Virtual Tour]